My first memory from childhood is laying underneath a willow tree and watching clouds. I don't know how old I was but the memory is tangible and sometimes I feel like I might be able to reach through my head and pluck out and turn that memory into a photograph to put on my nightstand so that I can be reminded every day of the small wonders the world holds. The way light dances through the leaves that flutter along a slight breeze and create this feeling deep in your chest. And somehow it still feels so light and joyful. And then you let your eyes move beyond what's in front of you to see the expanse of the sky and the world feels so big but so small all at once.
It's what I think of when I think of a fluttering of the heart. You have a moment of heaviness because the feeling has the potential to crush you because wonders can do that but then it lifts you up and fills you and then it's gone. This memory is the core of the feeling I get being a childhood photographer. It's powerful and heavy and joyful and light all at once.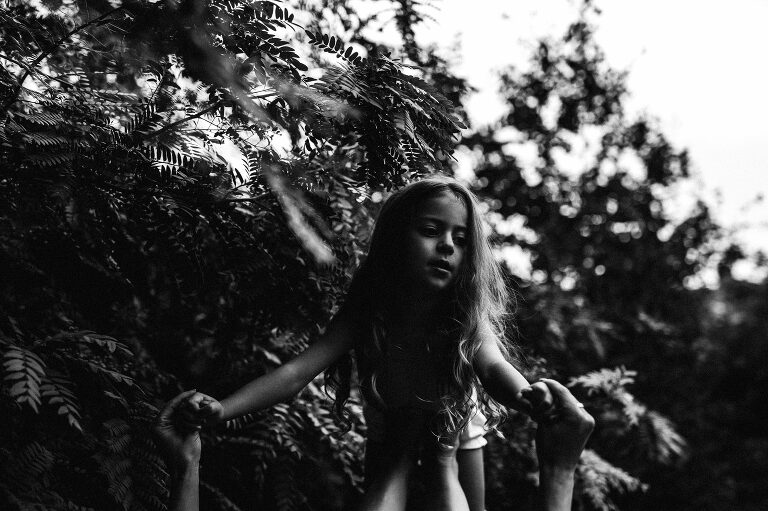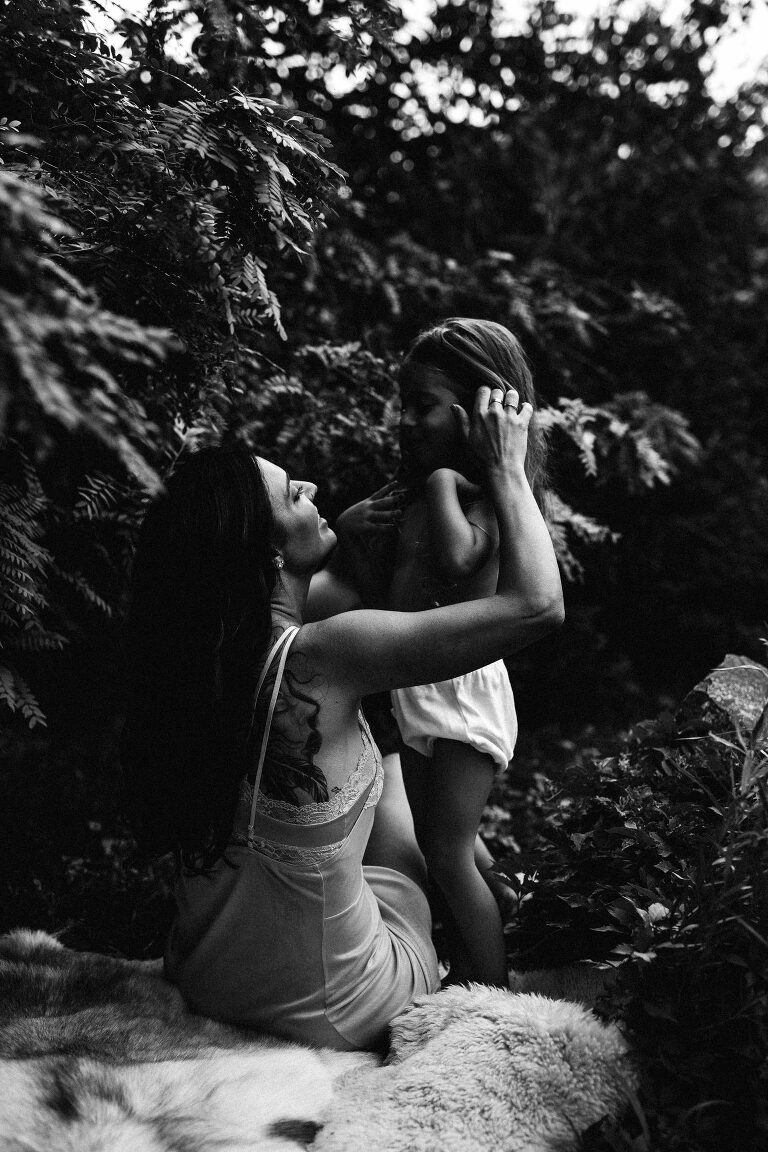 As an adult I forget the small wonders the world gives us. Being a childhood photographer gives me a really awesome opportunity to recognize these wonders through the eyes of children who can find this in such a pure way but I don't engage in seeking them out the way I know I want to without those lil childhood eyes. I love the feeling of grass between my toes and staring up into the sky to find cloud shapes but rarely ever give myself those moments. I don't take the time to really be in that feeling of wonder. It's a crazy thing that I seek imagination and creativity in my daily life and yet I don't partake in the small games we play as kids. Shouldn't we all do this more?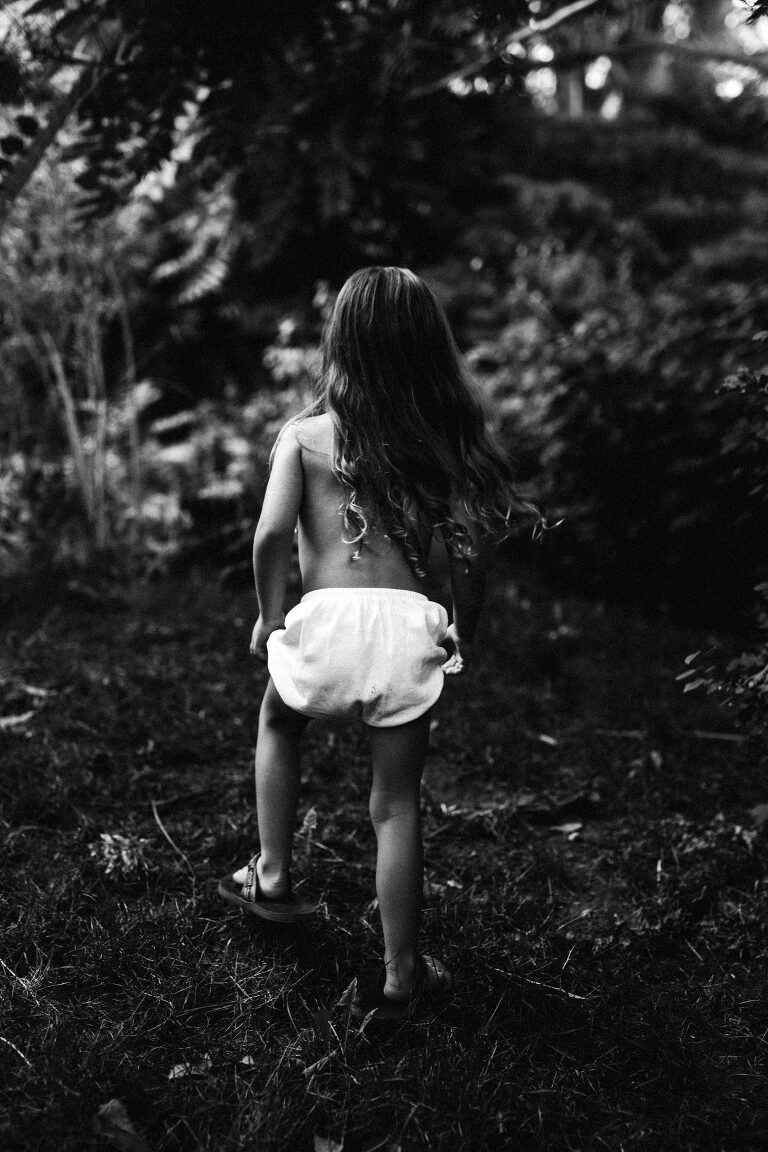 When this mama contacted me to ask me to photograph her connection with her little one, I was so excited. I went to her home to check out her yard and she described to me that she was wanting something very raw and honest in their connection. She loves her daughter and wanted to capture this childhood before it was gone.  And I wanted to capture this moment for them both so maybe one day when she grows up… She may be able to put that photograph on her nightstand to remember the small wonders of the world.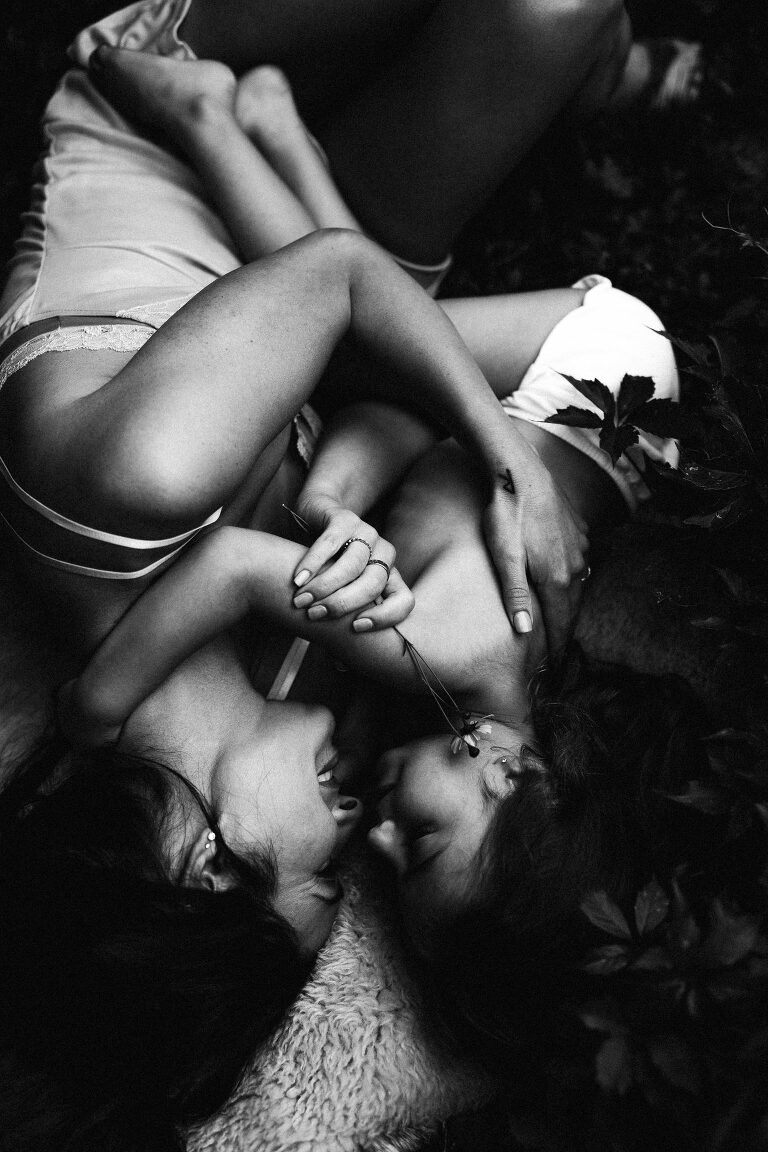 I let them play. I gave very little direction. Being a childhood photographer means that I have to find the balance between direction and control and it's often a tricky one and something I have to find my footing in with every single session. There were pirates in this world  they created. They were coming to get them and they had to hide in the grass until they were prepared to fight back. Pirates (obviously) don't like flowers so that was the weapon of choice. Then when they needed to escape her mama flew her high in the sky to safety.
Knowing that they wanted something raw and organic, I stepped back and let their connection find it's way through the awkwardness of it being photographed. Because it is awkward. Being documented is vulnerable and it's invasive and it is hard to let go when you remember that it is happening. But then… Oh but then. There is a Florence & The Machine song where she talks about there being a special kind of sadness in spring and in the song she takes three breaths and it's this release. And it's that release… The moment when the camera is forgotten and the real connection comes through. It is a moment that I can't explain. It is what I live for in my work and when it happens, I get to be a part of a small wonder. When they were done playing, we let the moment go and headed back inside just before it rained. A wonder of renewal in itself. And the night was good and heart filling and I am grateful.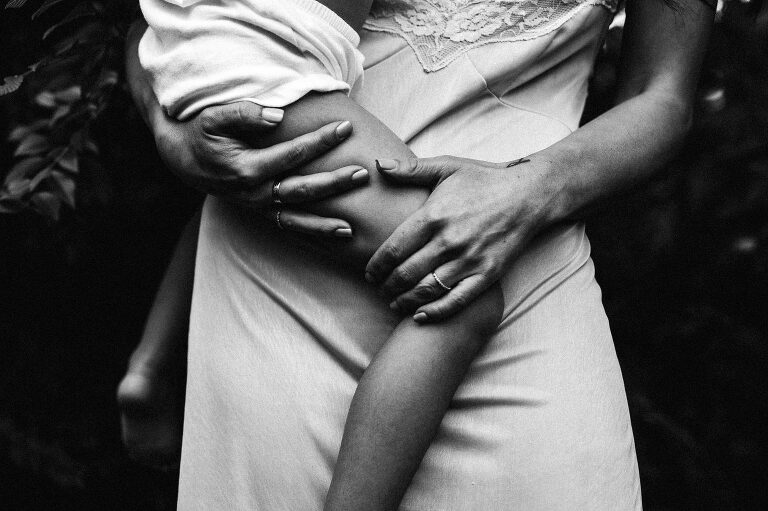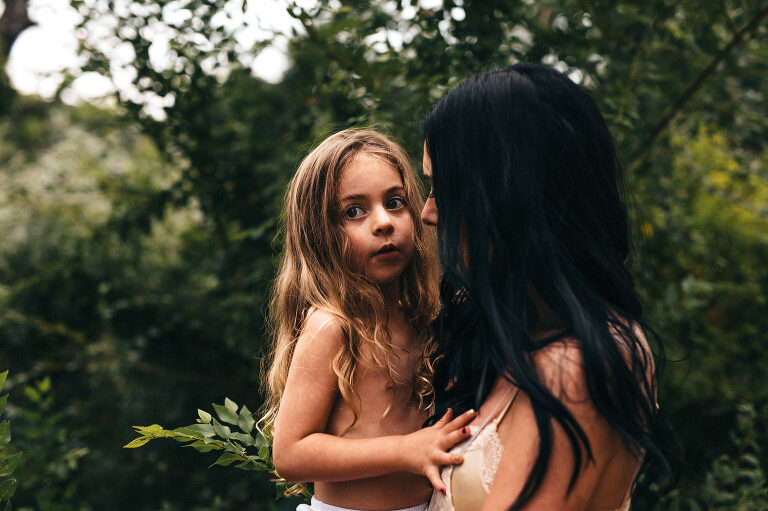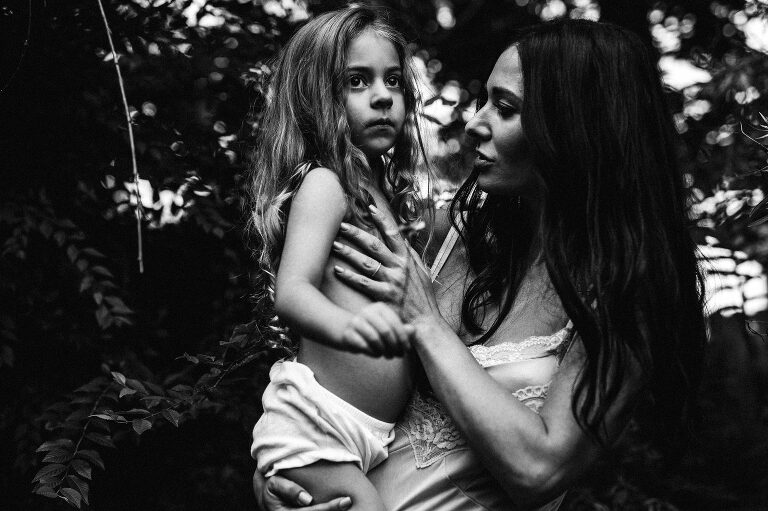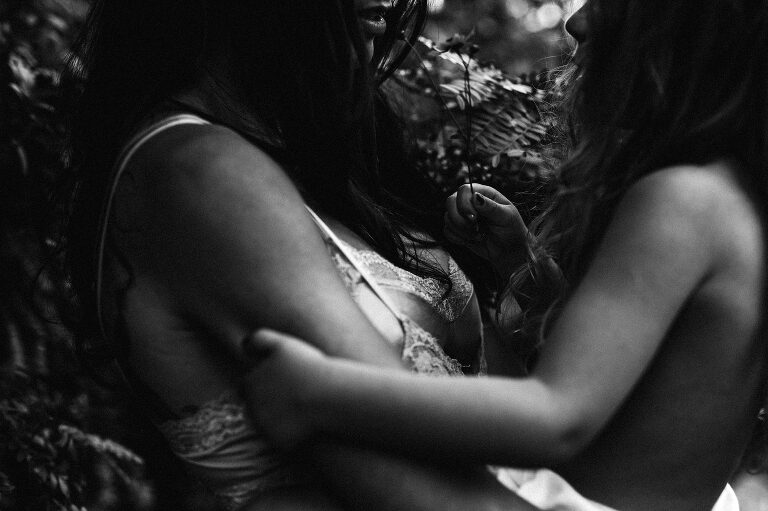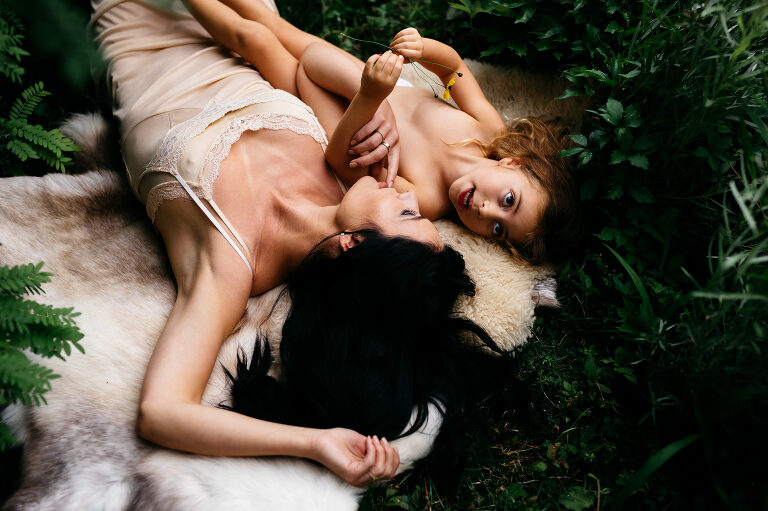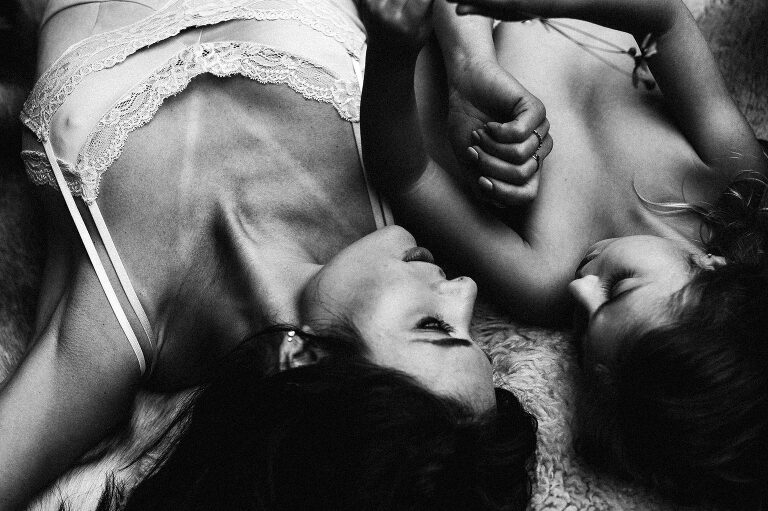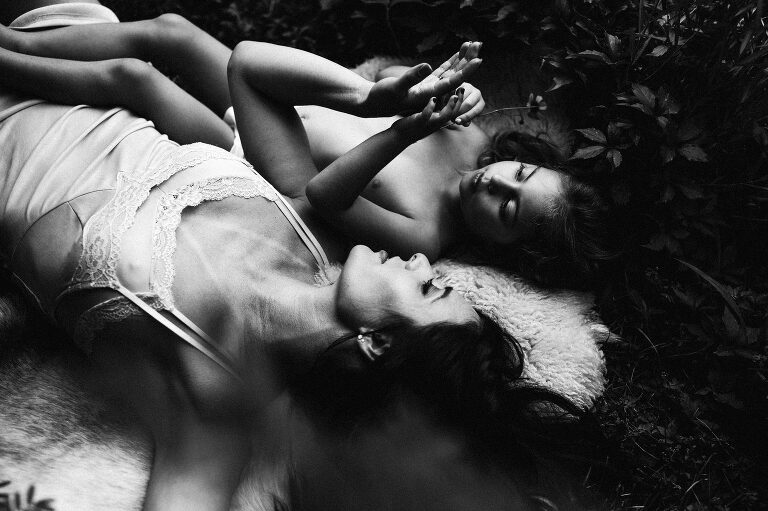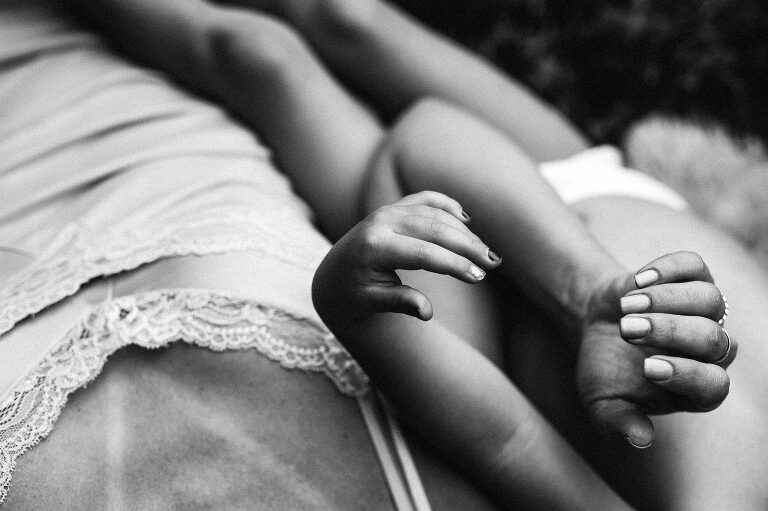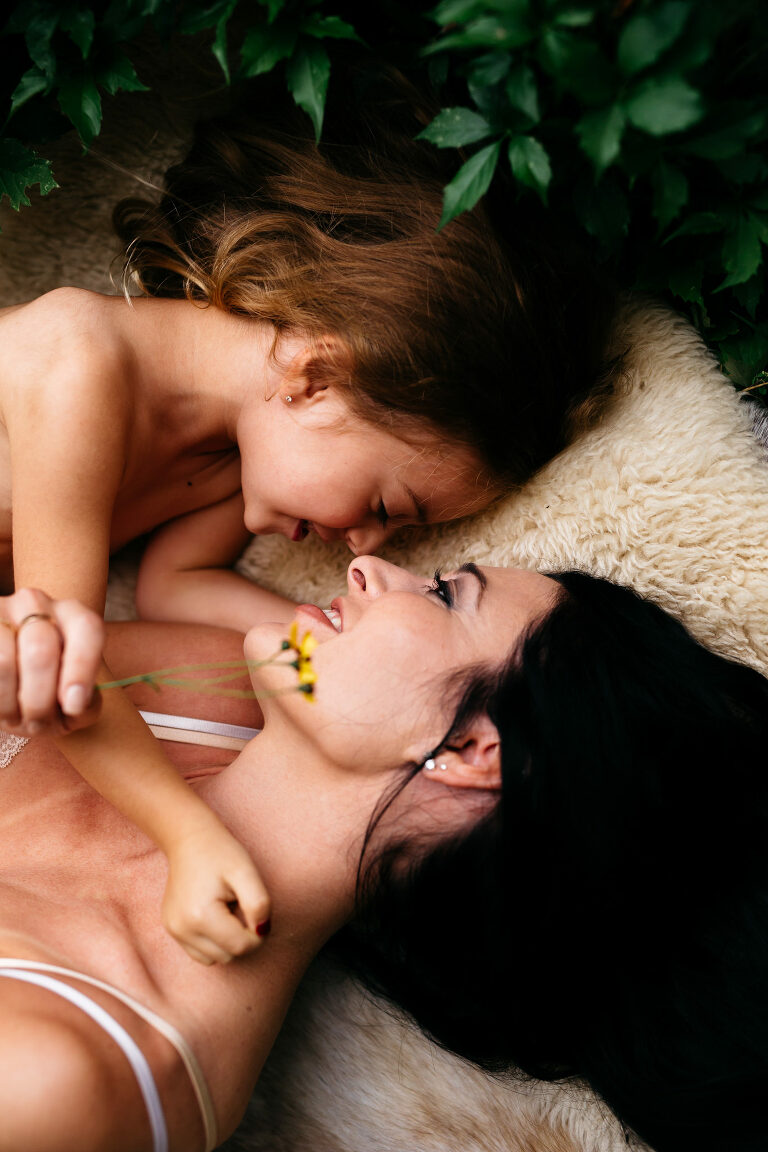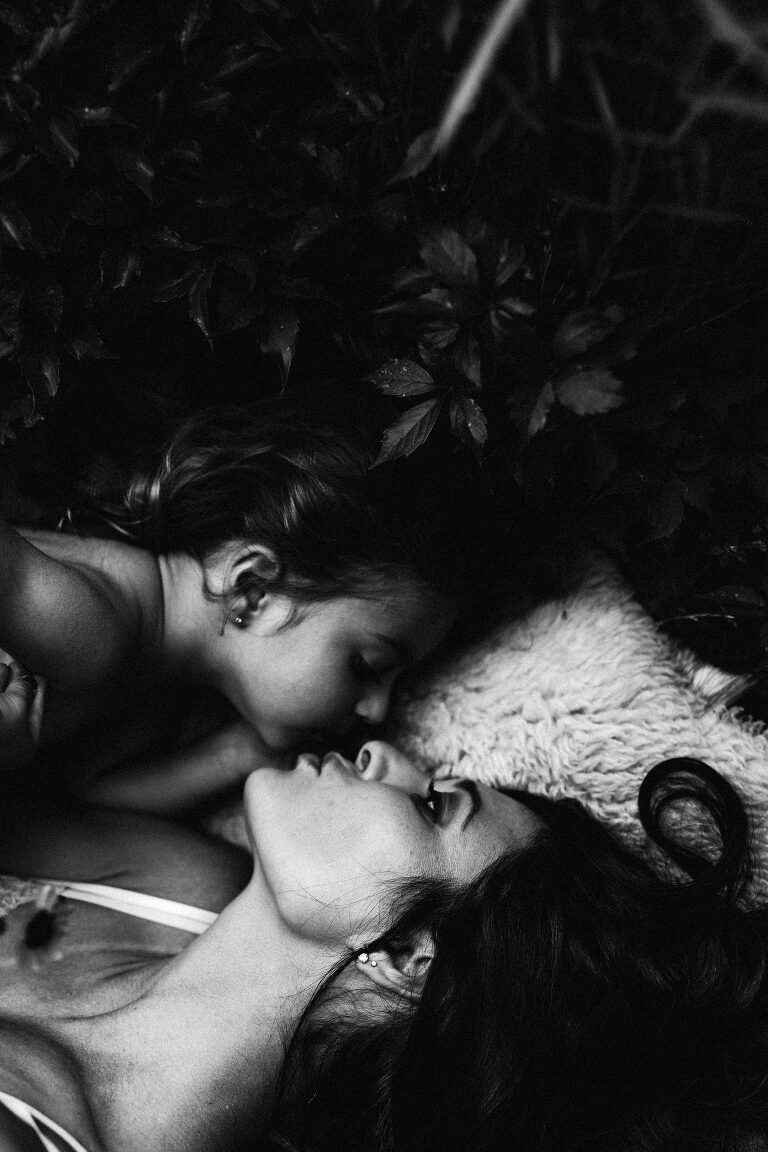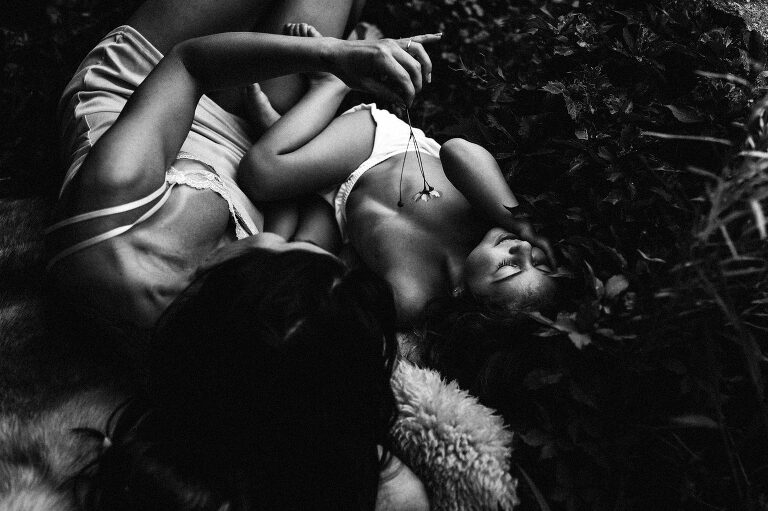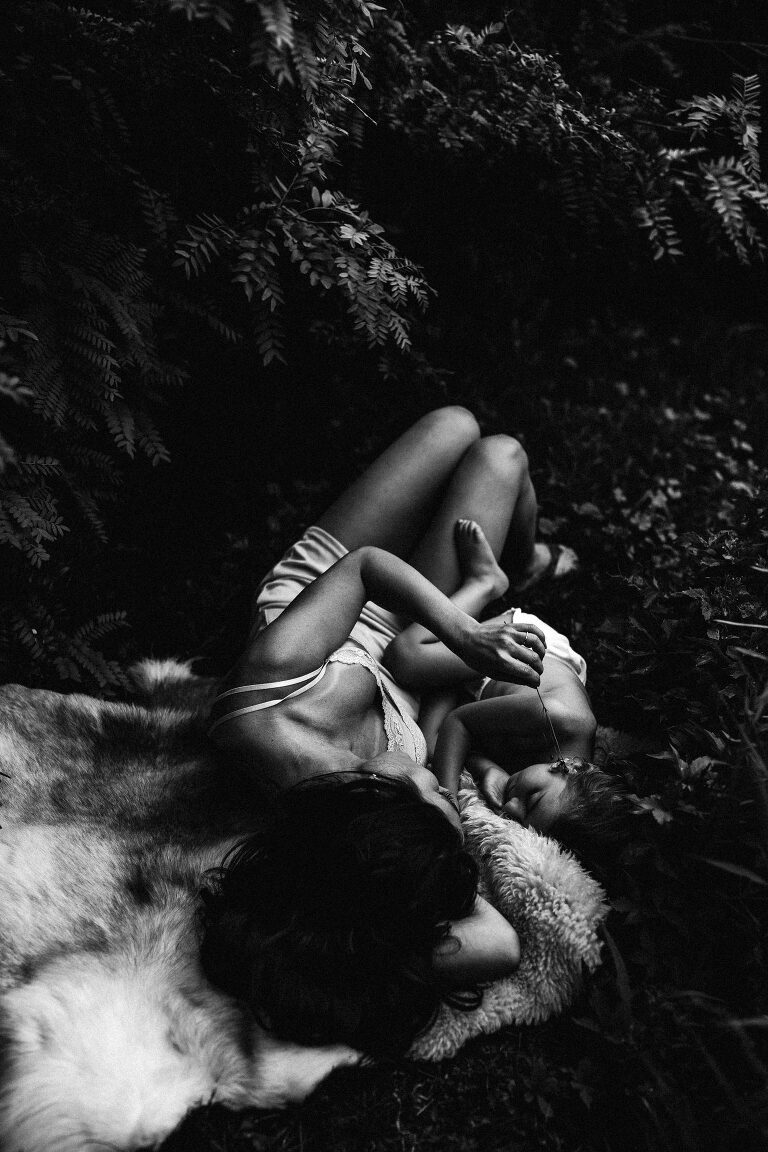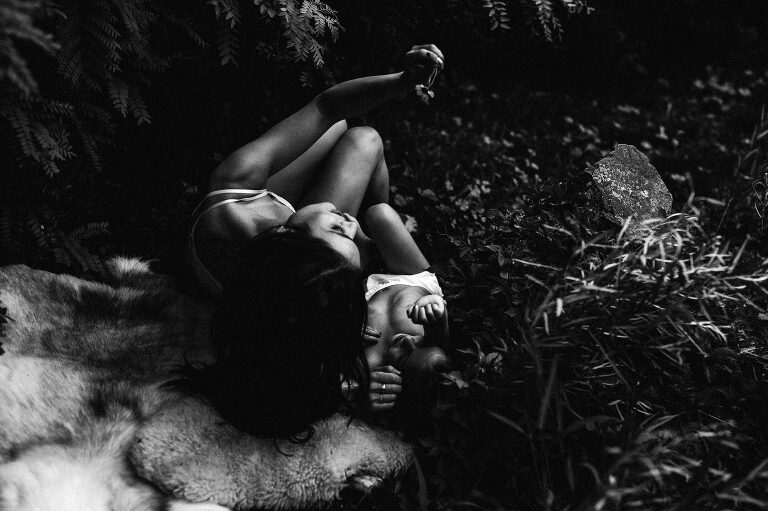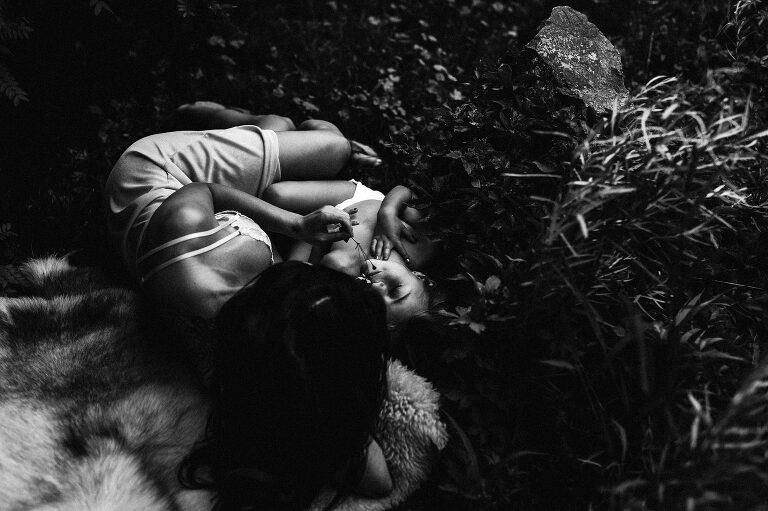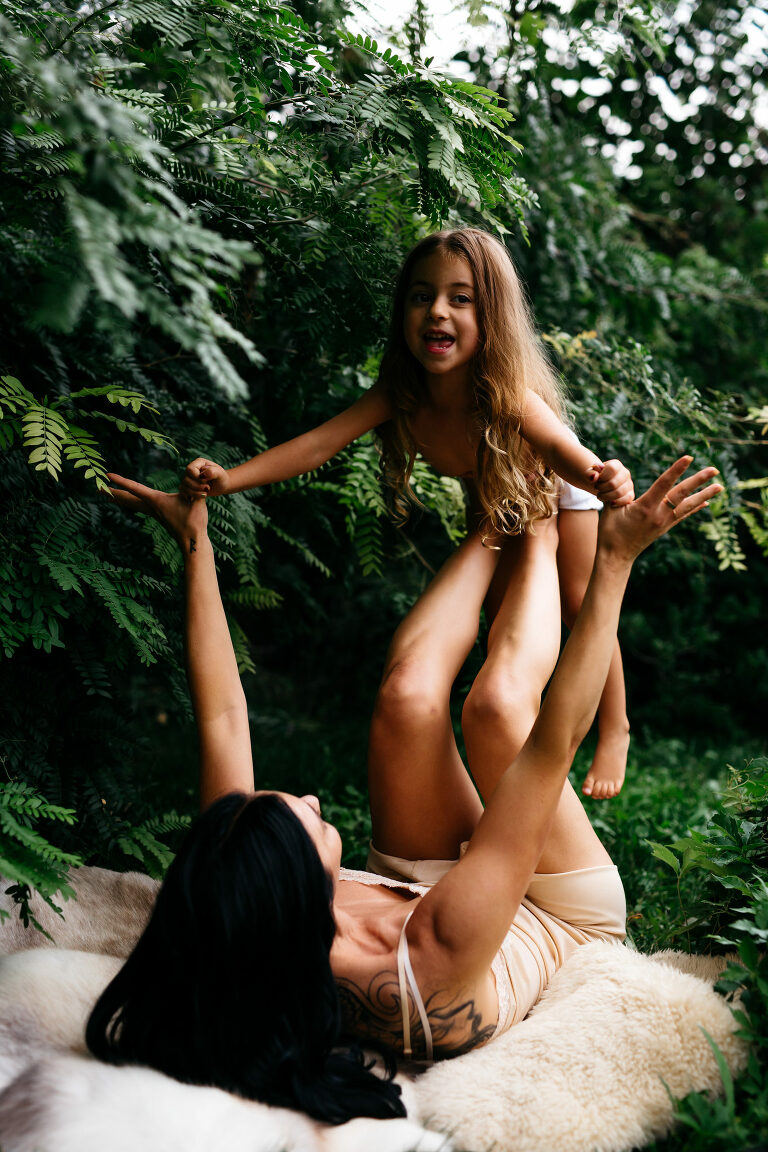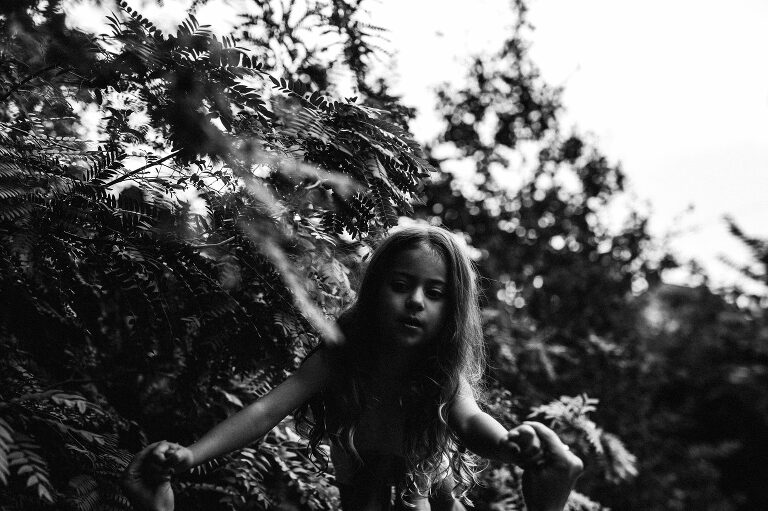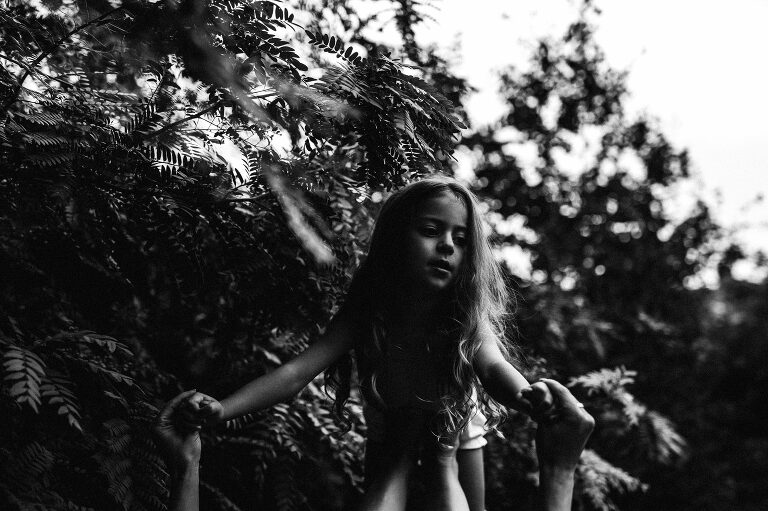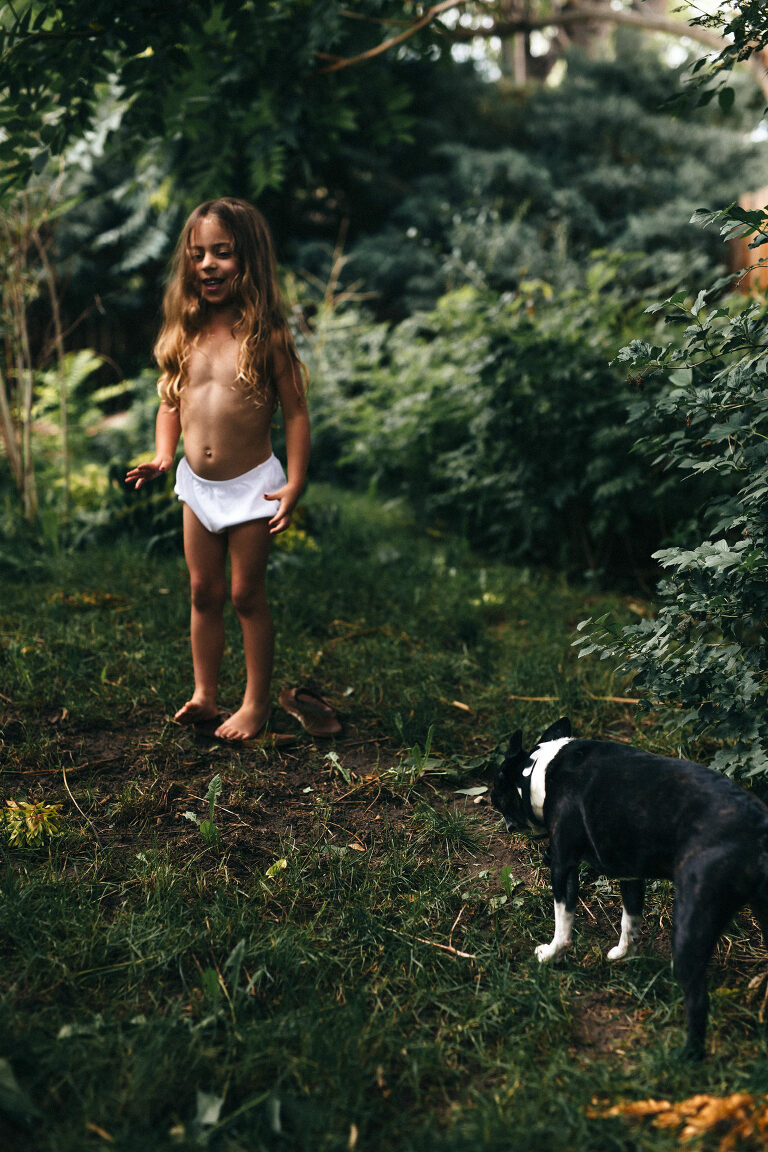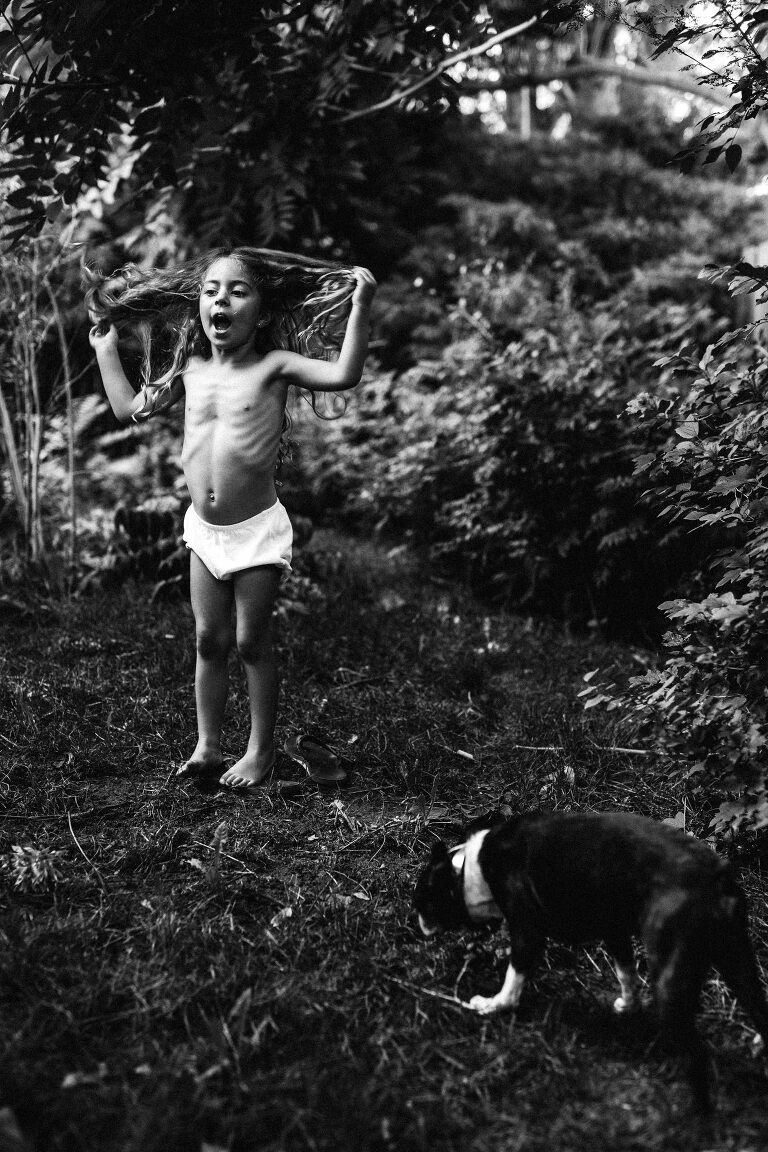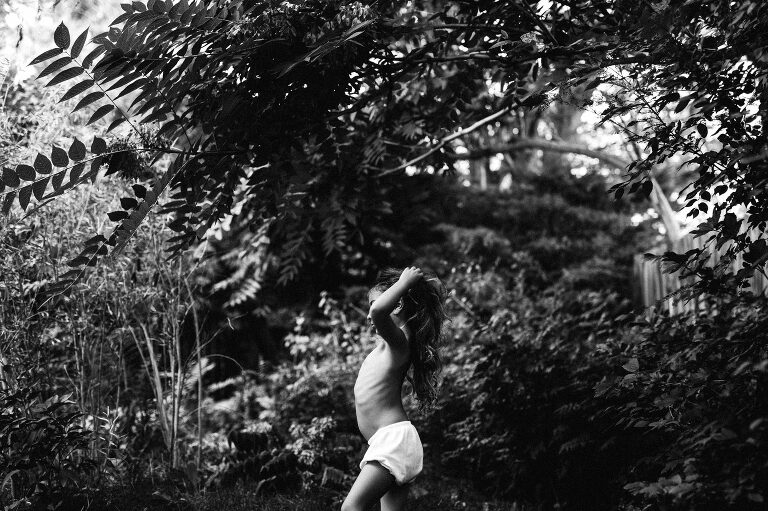 Hair & Makeup on this lovely mama brought to you by the incredibly talented Peggy Cox @pcoxout