It can be so difficult to make connected friendships later on in life, especially if you are self employed and you don't have many "co-workers". I can't express the gratitude I feel in having made such a friend in Regan of Seraphim Photography. Last fall I was fortunate enough to meet Regan & her sweet boys who have since filled my heart with so much joy for our documentary maternity/family session. Our session was one of my most favorites ever but if I'm being totally honest with myself the real win was that I walked away from this session knowing I have a new lifelong friend. As a Denver documentary maternity photographer it's so important to me that I am able to get to know my clients in a deeper and more connected way and experiencing the magic of this family was beyond rewarding.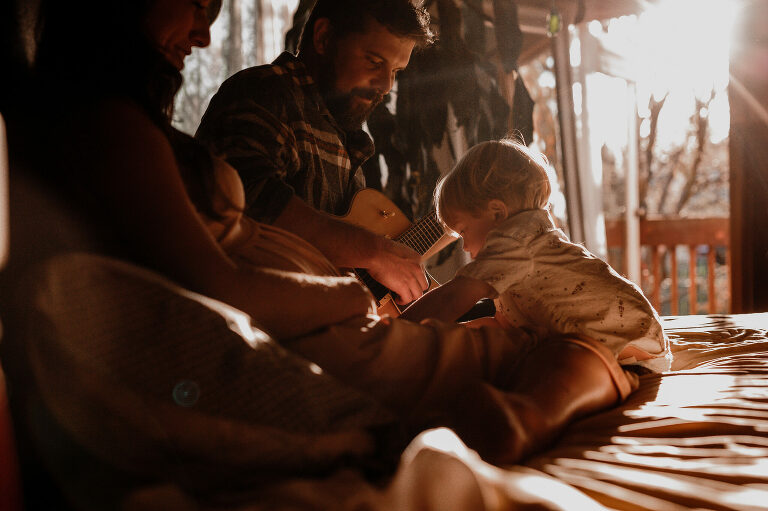 Regan & Drew are incredible parents to their sweet boy Crey and at the time were pregnant with their new sweet son, Cleo (who, ps, is the cutest lil guy with the squishiest cheeks and I cannot wait to photograph him sometime soon!). AND LOOK AT THEIR SWEET GOLDEN RETRIEVER! Aptly named Bear! The cutest sweetest dog ever!
I was very intentional and making this session be as hands off and relaxed as possible. I wanted them to engage and interact with each other however they felt comfortable. I have always found that eventually my clients fall into a natural rhythm with each other if I step back and let it happen.
The moment I talked to Regan on the phone to come up with a plan for our session I knew I would feel at home with her. I told her that I really wanted to make her narrate a book or something because her voice is so calming and reassuring that it makes me feel comfortable enough to stretch out and take a cat nap.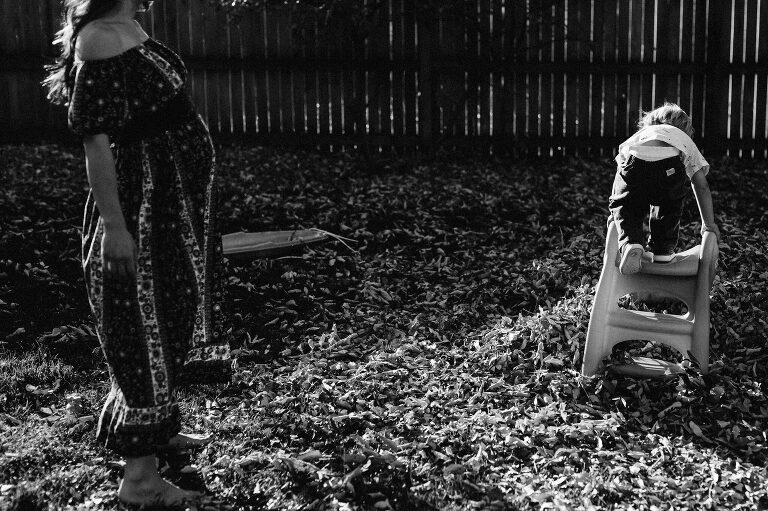 Regan told me as we began planning that her son, Crey, was a wild child. I often am told this by clients about their kiddos and my response is always the same. Good. I love the wildlings. I love the quiet ones. I love kiddos just being who they are. It's honestly the reason I began photographing people in general. I saw these amazing personalities busting out of these tiny little bodies and it filled me with joy. Bring me your wild child. Bring me your wallflower. To me… There is no personality I don't want to see shining out of that sweet little one.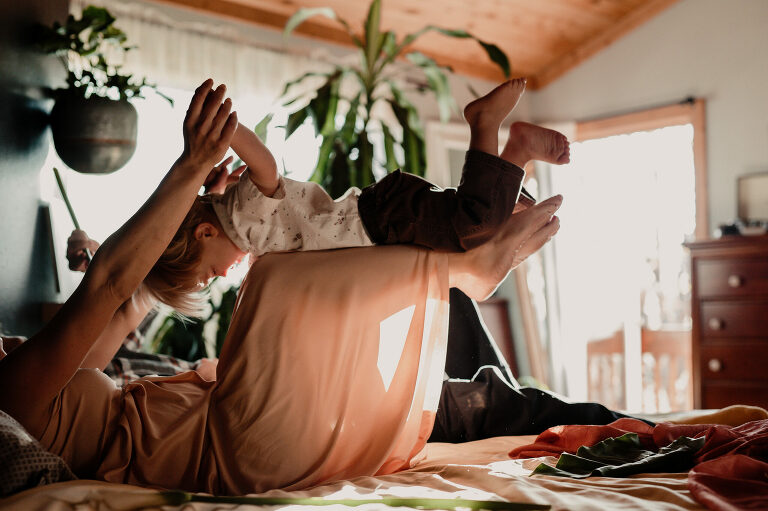 We played outside for awhile, we went in and read a book, we played music and snuggled and there were smiles to be had, tears that fell, and a whole lot of laughter and happiness. Drew is a quiet and kind man who gave his son the gift of patience during our session. Regan gave her son the gift of comfort. And Crey gave us all the gift of play along side his sweetness & his honest raw emotion.
Eventually we let Crey & Drew have some time to go hang out and Regan and I took a few moments to photograph the connection she was growing with her second son, Cleo. Their room is such a calming oasis of color and plants and the afternoon sun was magical. Regan was magical. That sweet little creature she was growing was magical. And thus we created magic together in this gentle moment together.