In 2020 I was lucky enough to photograph Sheri & Brian's micro wedding at the Denver Botanic Gardens and since then I've had so many incredible moments at these same gardens with so many amazing couples. In 2022 just under half of my weddings have been at the botanic gardens and I love it. Denver Solarium weddings are my jam and I'm so pleased that I've been able to photograph so many incredible couples here.
Top reasons to get married at the Denver Botanic Gardens (in this photographer's humble opinion!)
It is beautiful ALL YEAR. Even when not in bloom it is gorgeous.
There are SO MANY beautiful spots to take photos. The solarium is always a favorite but the Orangery photographs in such a fun way with leading lines, gorgeous light, & the green house windows can be really fun to play with reflections in.
Even when it's busy there are so many places to go and little hidden spots you can usually find a private moment or two
The Solarium (otherwise known as the Woodland Mosaic). This little spot makes me think I'm in some gorgeous east coast garden somewhere and I am always here for it especially when a little rain is mixed in.
Your guests will adore walking through the gardens on your wedding day. And if you're eloping, YOU will love walking through the gardens on your wedding day!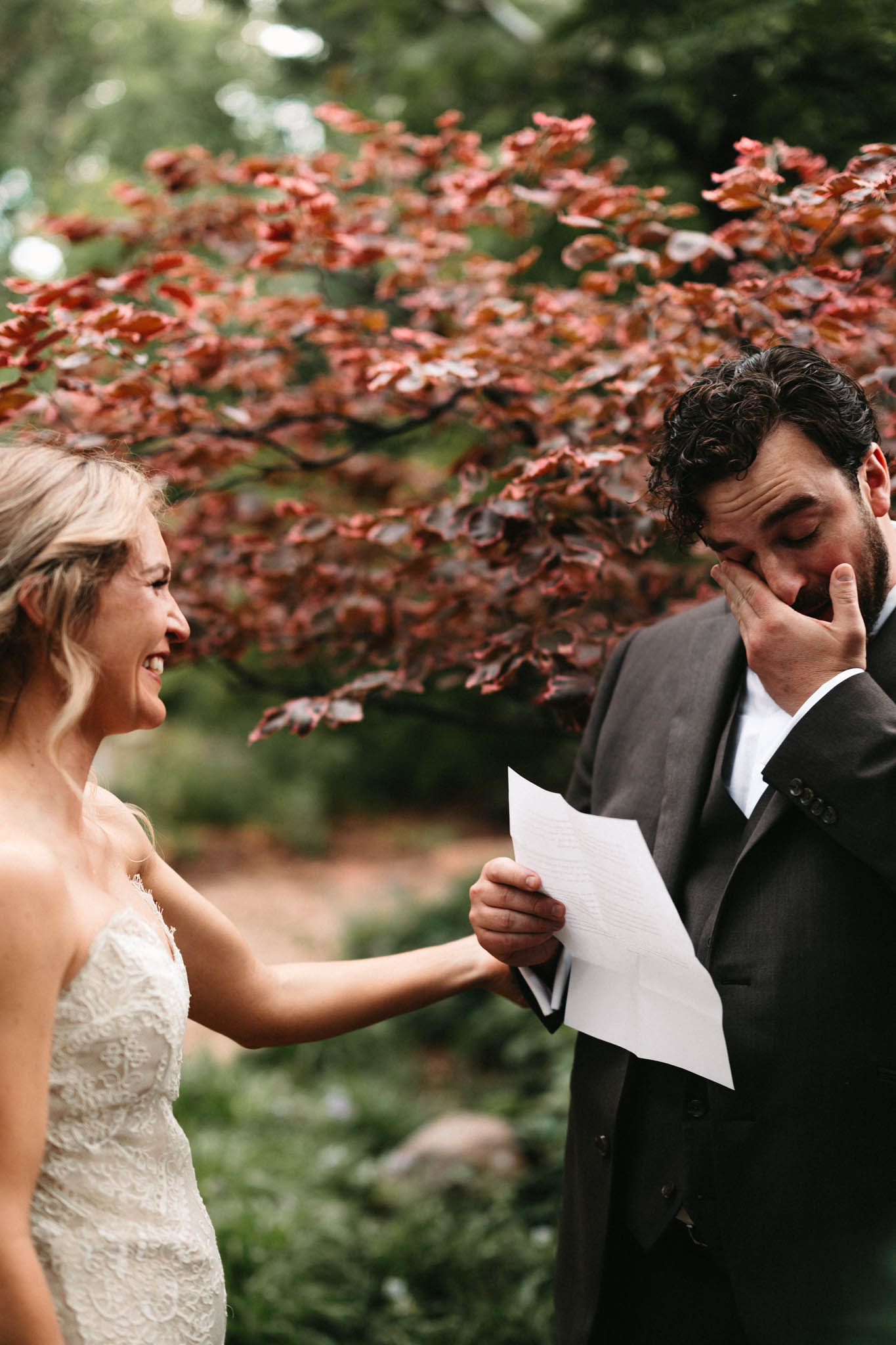 Okay, enough of that because the real reason I'm here is to talk about Tim & Reagan because these incredible people have quickly become some of my favorite humans. They contacted me in 2021 to photograph their wedding and we met up to do a mountain engagement session and I knew right then that I was going to love their wedding day because they were making it all about celebrating their love with their favorite people. Their Denver Solarium wedding at the botanic gardens was truly everything and I hope they loved every moment.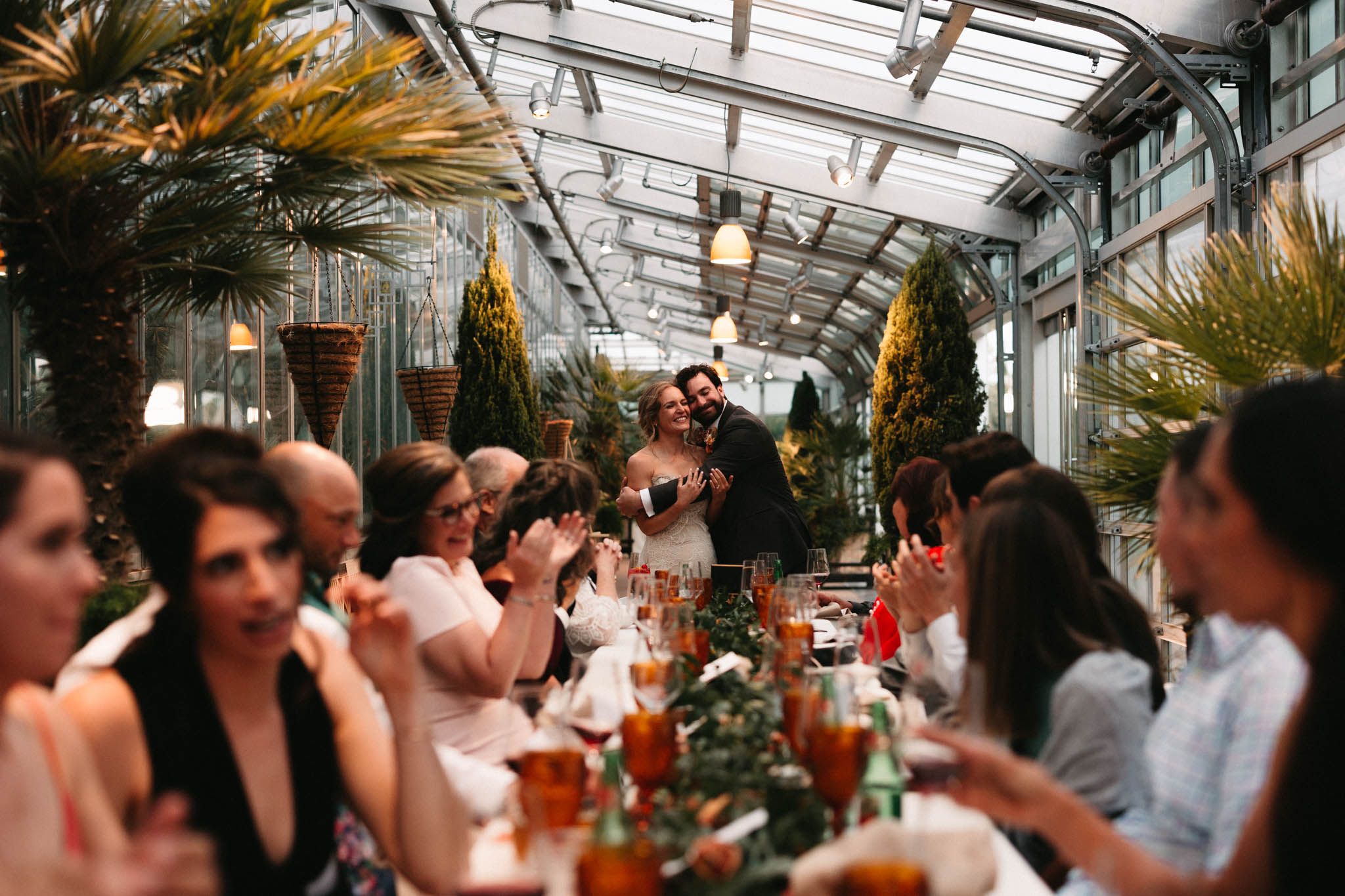 Reagan is an exceptionally talented and created all of their invitations, save the dates, & signage throughout. (She does this professionally through her Etsy shop Southpaw & Co as well!)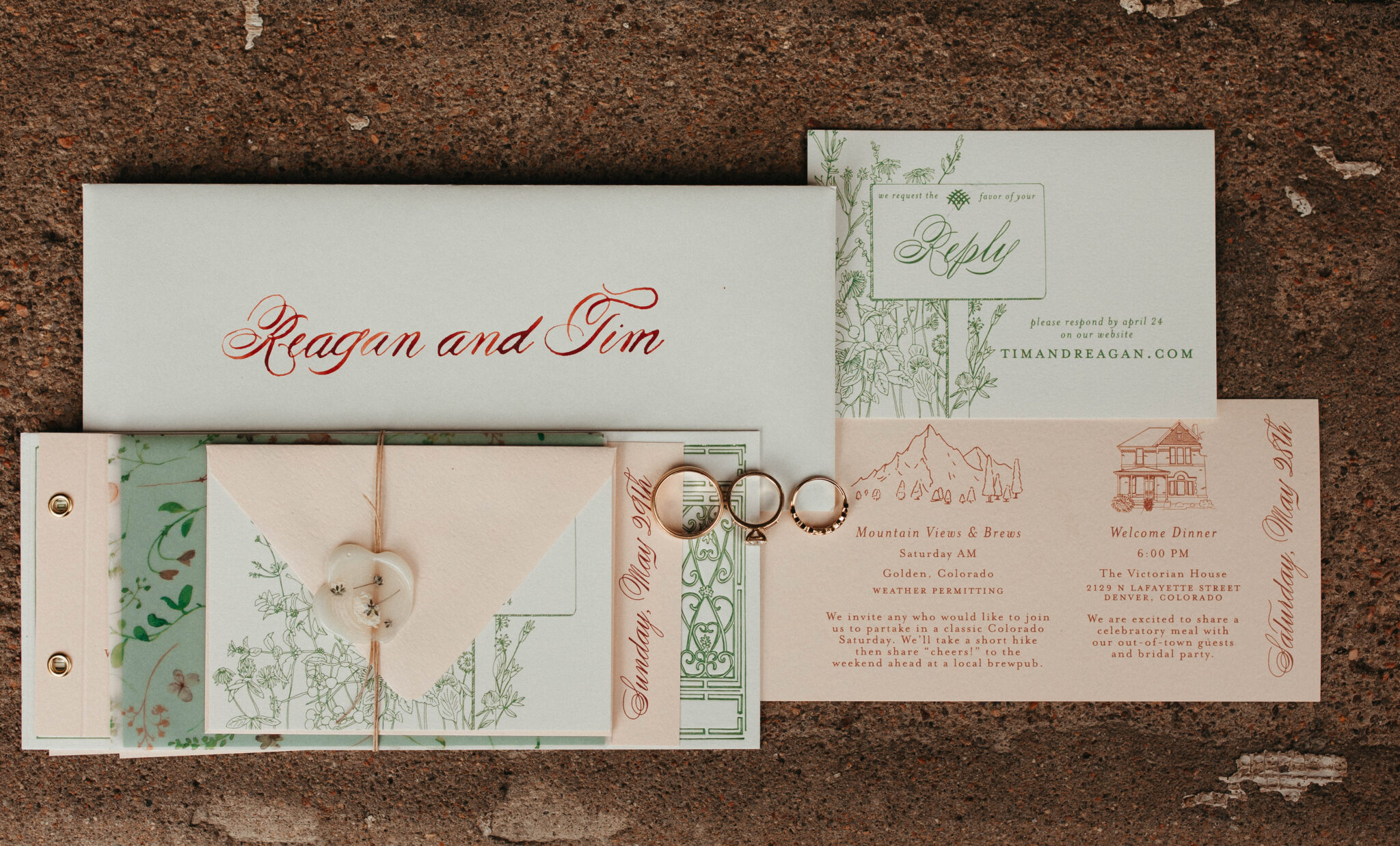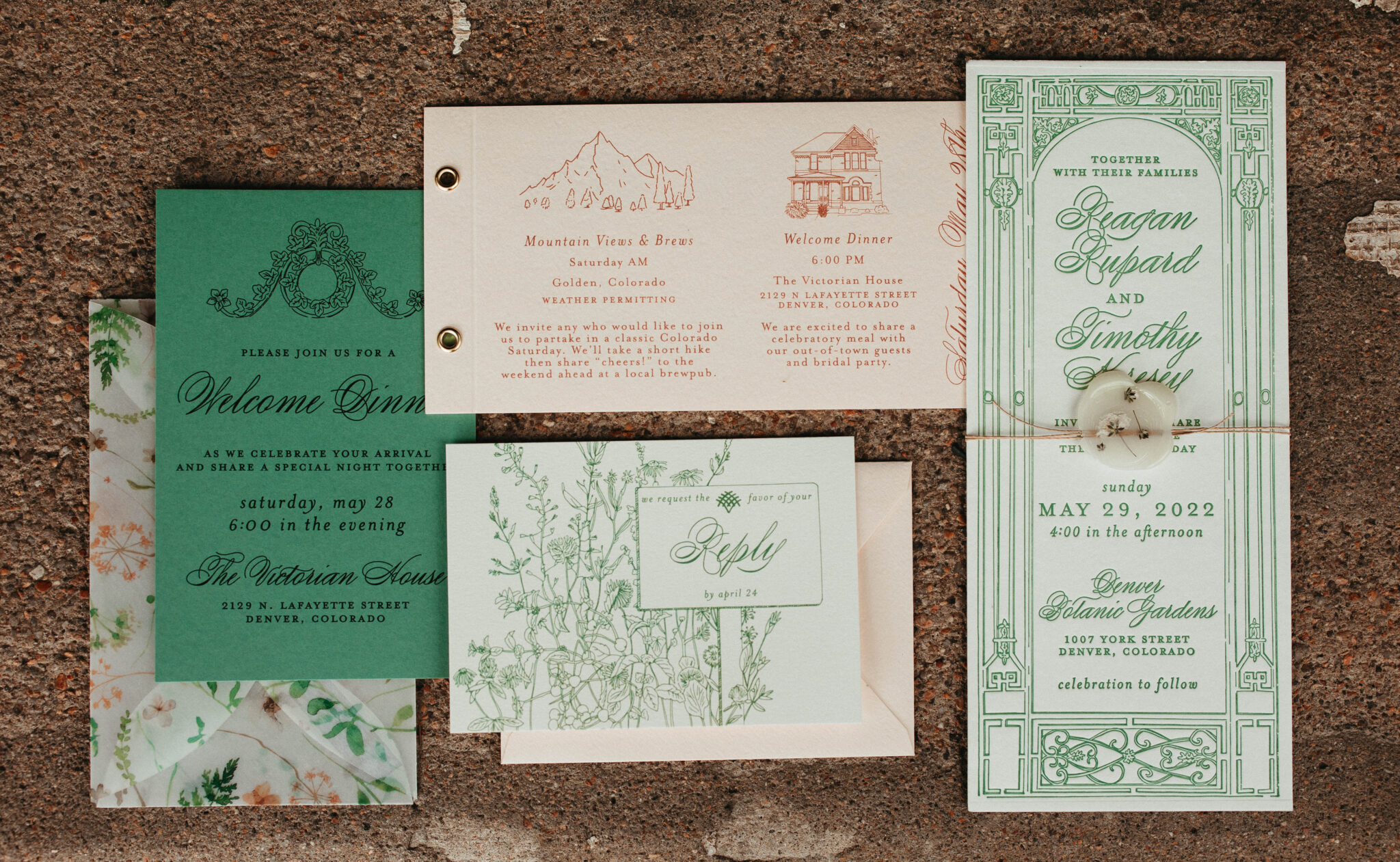 This Denver botanic gardens wedding was one for the books, friends. Reagan & Tim rented out an Airbnb for their close friends to get ready with them & then headed to the gardens for their first look where the also read their personal vows to each other. We wandered the gardens for a bit for their couples portraits and then they had their ceremony at the Solarium with their friends and family. Something really unique that they did during their ceremony was they passed around their rings to their friends and family. Each person in attendance was asked to touch and give blessings to their rings. Honestly, this is one of the best parts of having a smaller wedding. You can find ways to have every single person there be a part of your happiness and I just love that.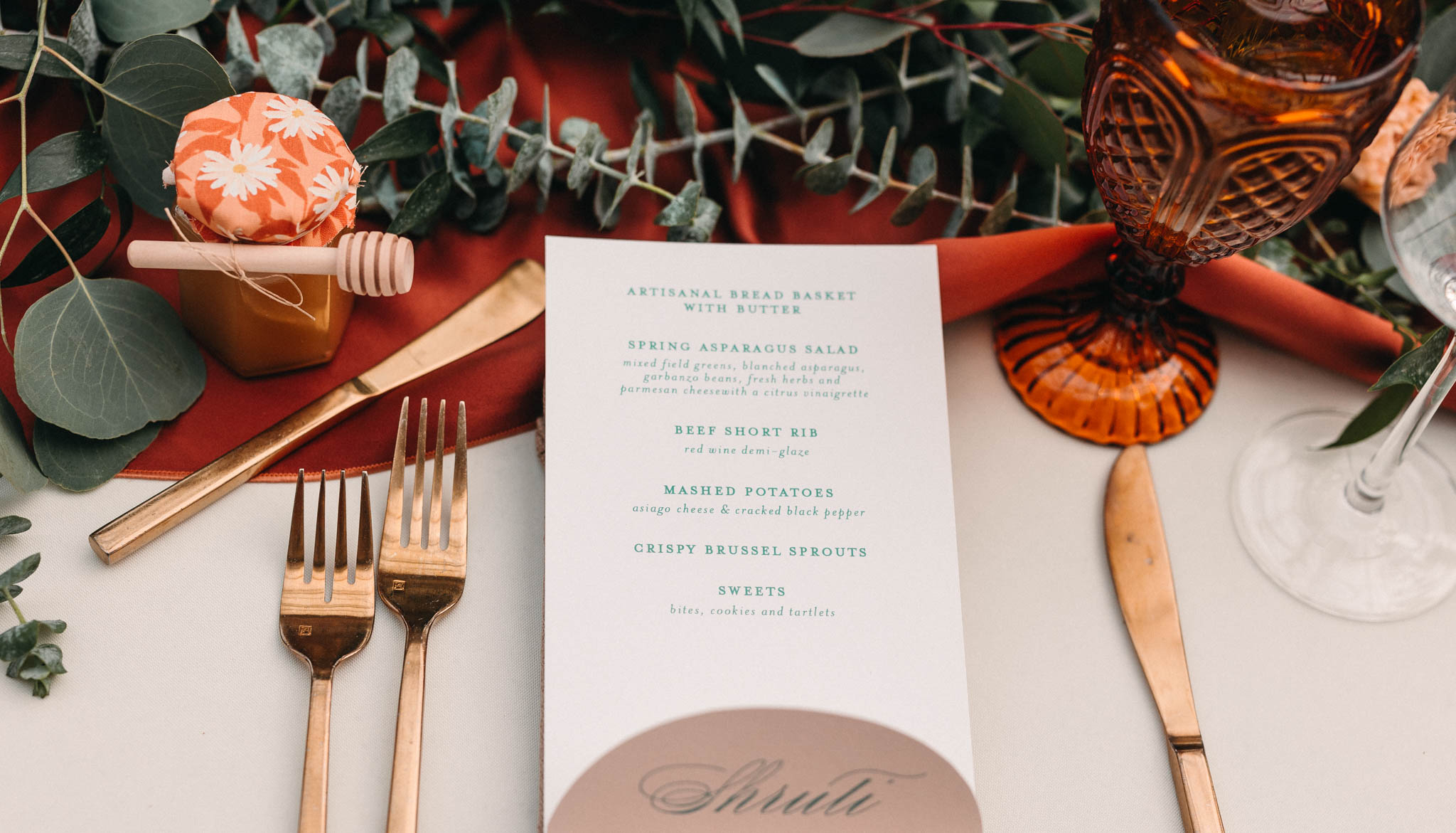 Tim & Reagan had their reception in the Orangery section of the botanic gardens and it was fantastic. They were able to close down the windows when the rain came through but also able to open them back up for some cool evening air. The decor paired perfectly with the area, little touches of orange throughout and gorgeous greens and florals to highlight.
Their day was full of happiness and laughter & so much joy. I couldn't ask for anything more as a Denver wedding photographer.