Okay, listen, I met Marj many years ago when I did a boudoir session for her and we became fast friends. Over the years I've had the distinct pleasure of documenting her in many ways but this… This was my favorite. She and Cait have an incredible partnership and the way the love and care for their community is unreal. Marj will always be the first to show up to help when her community is in need and I've been lucky enough to know that Caitlin is always right there with her to support and care. These two are a powerhouse couple, full of the best energy and so much love. It was an incredible honor to get to document such a special day of celebration.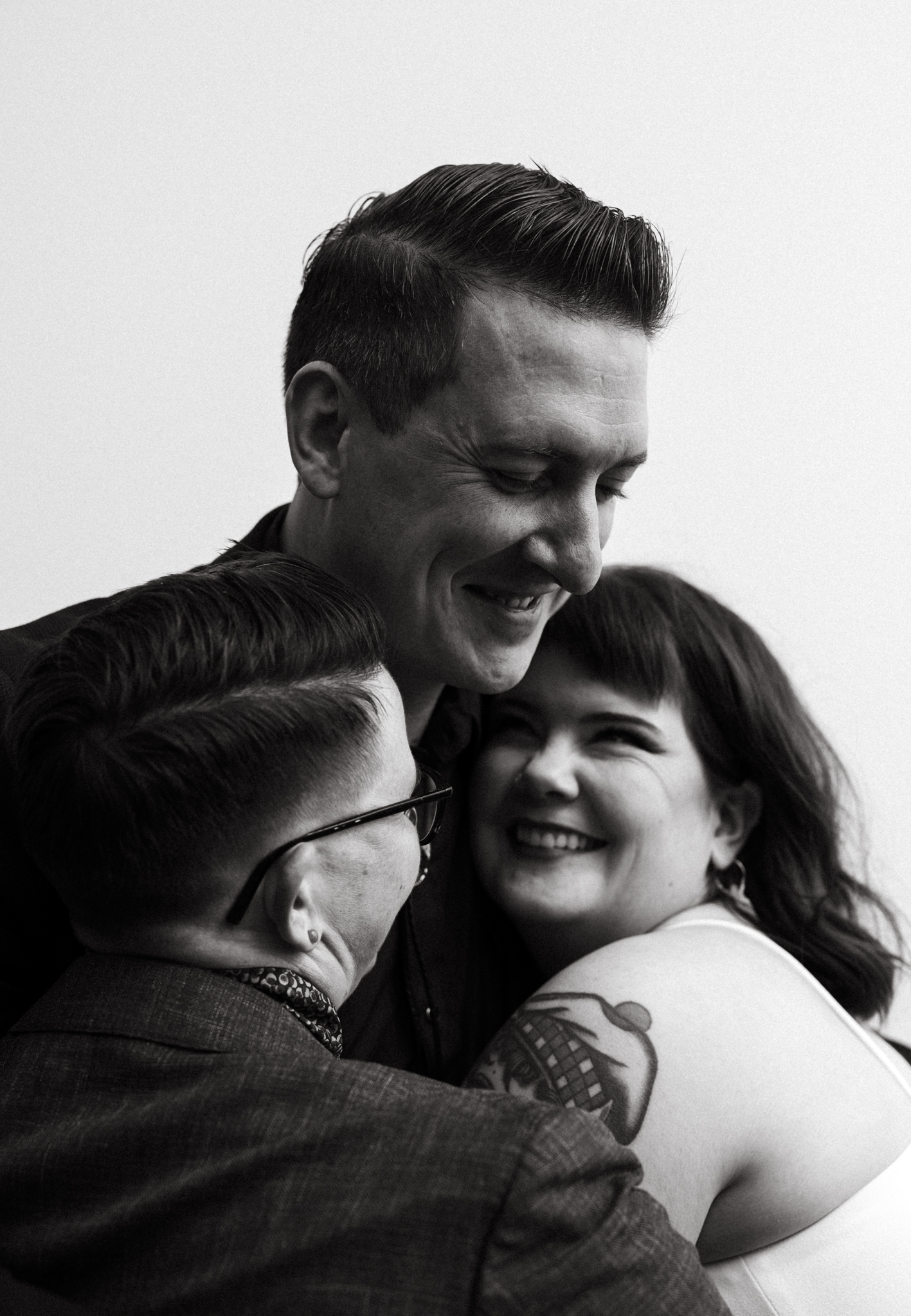 Marj & Caitlin got married on top of a mountain in Idaho Springs and while they had no mountain views because a giant cloud scooped us all up in it's wispy beauty the views were not needed to celebrate these two. Juniper Pass elopement celebrations never cease to amaze me. The weather is always unpredictable, the love is always big.
They celebrated their ceremony with two of their closest friends (and me!) and then headed into Idaho Springs to share a beer at Westbound & Down Brewing and to sign their marriage license.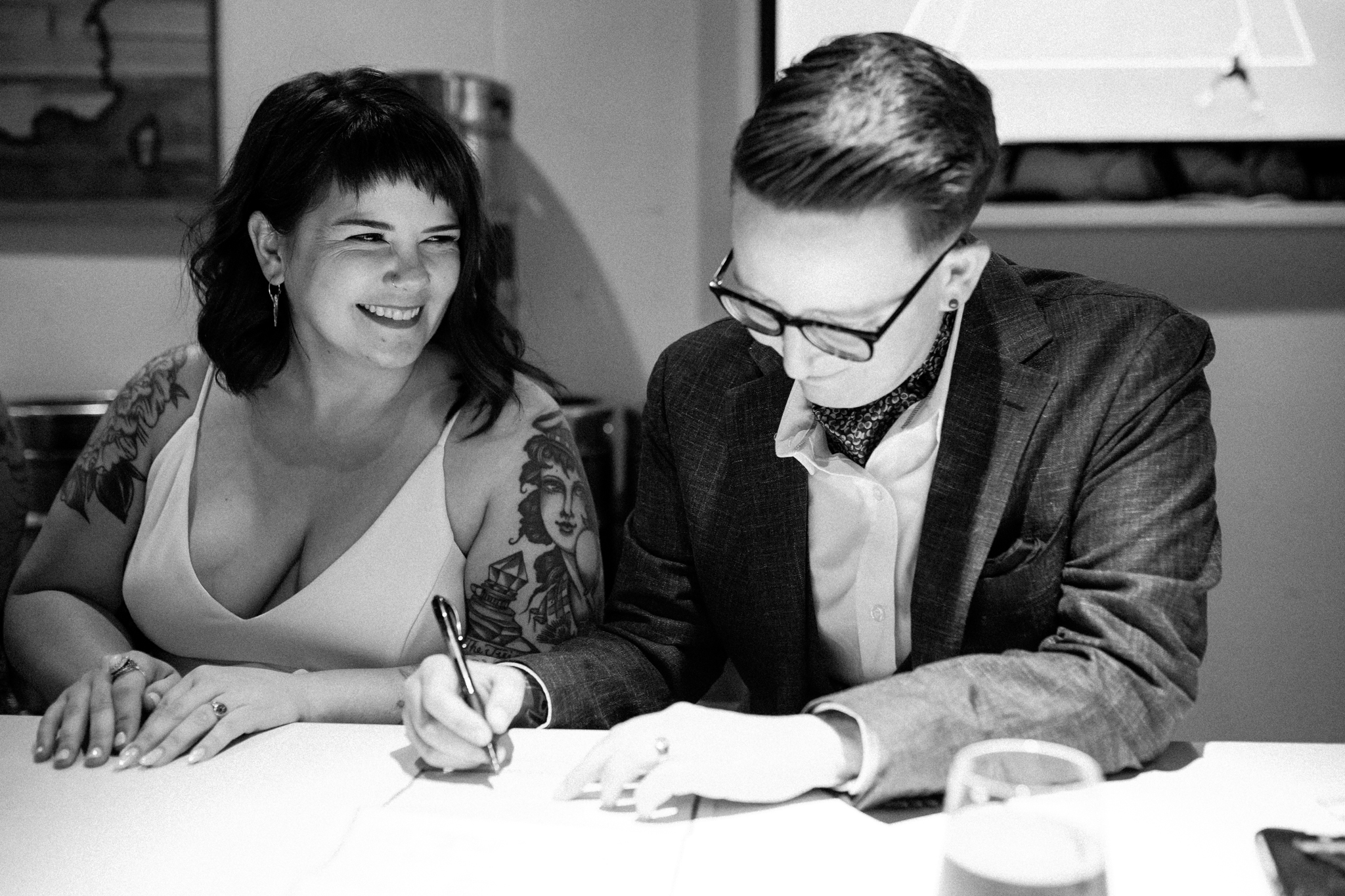 Listen… If ever anyone wants to share a bite of garlic rather than participate in cake cutting, I'm here for it because that's exactly with these two did when we headed to Senor Bear to share a wedding meal before heading out to their reception celebration. Call to Arms Brewing opened up their space for Marj & Cait to celebrate with their friends and family in the only way bartender babes know how. With lots of laughter, hugs & maybe a few shots 😉